Overcoming the Fear of Being Fabulous
For the Fabulous Life You Always Wanted
Welcome to our




Overcoming the Fear of Being Fabulous




Podcast Page
Judith & Jim began their podcast series in 2019. Each 7-10-minute episode was devoted to helping you move past internal (often unconscious) barriers, or what they call allegiances and holdbacks.
At the end of 2020, largely due to the challenges of COVID-19, Judith & Jim decided to end the podcast series and focus on new projects. However, their podcast episodes will remain below for you to listen to at any time.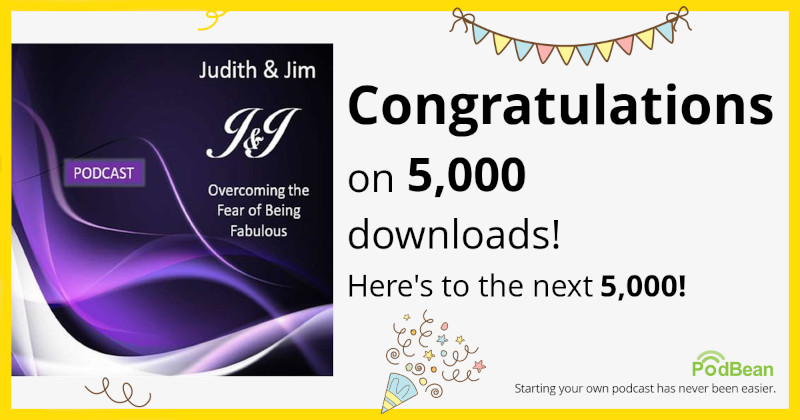 Do you have permission to express your anger?
We ask because one of our podcast listeners asked that we provide an episode about anger — the freedom to express anger.
She said there are so many times that she feels angry, whether in her love relationship or at work, but she can't find the internal permission to express it.
Now this is a very bright, educated, successful woman, and she knows it doesn't serve her career or her relationship to hold back when she feels angry.
So today we're going to unpack the fear of being furious! Well, actually not the fear of BEING furious, instead it's the fear of EXPRESSING your fury, whether that be in just disagreeing with people, exposing flaws in their logic, or whatever it might be!