Overcoming the Fear of Being Fabulous
For the Fabulous Life You Always Wanted
Welcome to our




Overcoming the Fear of Being Fabulous




Podcast Page
Judith & Jim began their podcast series in 2019. Each 7-10-minute episode was devoted to helping you move past internal (often unconscious) barriers, or what they call allegiances and holdbacks.
At the end of 2020, largely due to the challenges of COVID-19, Judith & Jim decided to end the podcast series and focus on new projects. However, their podcast episodes will remain below for you to listen to at any time.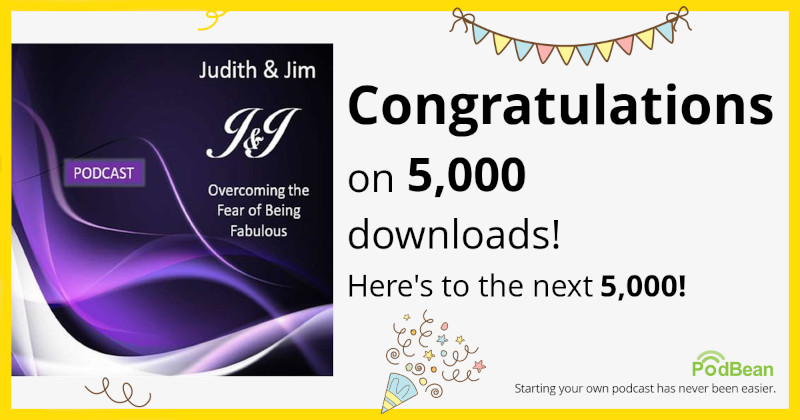 Ever thought about how areas of your life can actually be contaminated — polluted by experiences and emotional associations in your early life?
In today's episode Judith & Jim will help you dig into this as it applies to your life, your much larger life and your current fear of being fabulous. So  please give some thought to how early upbringing can twist how people think about other people's race, religion, and other cultures. Think about how kids learn to make fun of other kids, to bully and badger them. They weren't born that way. They learned it. And they think it's okay. Those are the results of contamination!
So how has your life, and the way you relate to yourself, been contaminated by your early experiences?